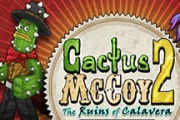 Cactus Mccoy 2
2,247 PLAYS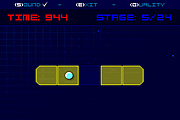 Rolley!
1,726 PLAYS
Down To Hell
1,419 PLAYS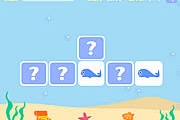 Under The Sea Memory Game
1,445 PLAYS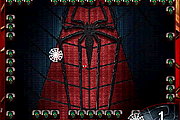 Spiderman Lines
1,893 PLAYS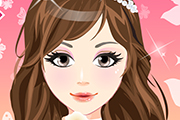 Bride Hair Design
4,094 PLAYS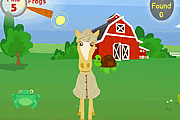 Be A Detective
1,537 PLAYS
GAME CONTROLS
Arrow keys to move, A to jump, S to attack. Down Arrow to pick up weapons, crates, and other objects. D to drop your weapon.
Game Description
When a routine treasure hunt goes awry, McCoy is transformed into a walking cactus by the ancient Curse of Thorns. McCoy's mission is to return the Thorned Emerald to its true home. If he fails, the curse will continue until he is a lifeless, stone cactus. Run, jump, and punch your way through an army of Enemigos sent by the monstrous Hex Hatfield. Throughout the many dangerous areas, you will find and master a barrage of weapons from razor-sharp machetes to giant bazookas. As you travel, you will uncover missing map pieces that will guide you to the source of the curse. Master the art of "Enemigo Juggling" to steal their weapons and money. You can then use your spoils to upgrade all your different fighting stats.
Need Help? View our video walkthrough