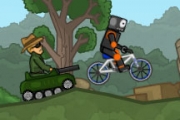 Cyclomaniacs Epic
2,604 PLAYS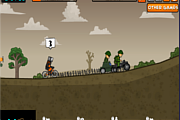 Cyclomaniacs Epic Darwin Watterson
2,338 PLAYS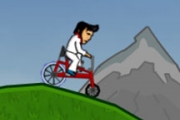 Cyclomaniacs 2
2,204 PLAYS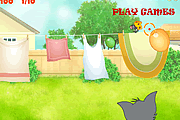 Tom and Jerry Killer
6,931 PLAYS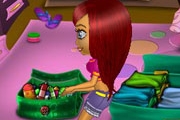 Pack for Vacation
2,266 PLAYS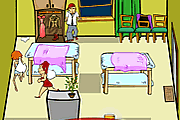 Sorority Panty Raid
1,544 PLAYS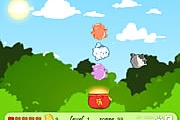 The Great Escape Game
1,727 PLAYS
GAME CONTROLS
Up Arrow Key - Accelerate
Down Arrow Key - Brake
Left Arrow Key - Lean Back
Right Arrow Key - Lean Forward
X or Spacebar - Bunny Hop
CTRL - Blow Horn (if unlocked).
Game Description
Hopon your bike and race against some kooky characters, like Trikeceratops or Presta the Clown, in this hilarious and action-packed racing game. Catch air and pull stunts, like wheelies and somersaults, to meet level goals, earn cash for upgrades, unlock new characters, and ride new tracks on a volcano, in the city, or even on the moon!
Need Help? View our video walkthrough