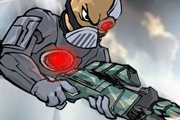 Mass Mayhem 2099 A.D.
620 PLAYS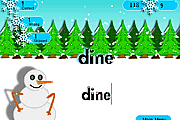 Snow Typer
1,345 PLAYS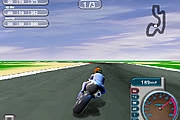 Motorcycle Racer
1,789 PLAYS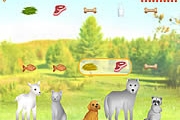 Snack Time
1,375 PLAYS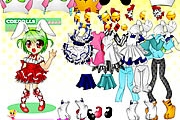 Dejiko The Dolly
1,057 PLAYS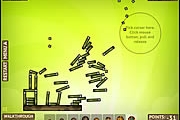 Cubium
1,421 PLAYS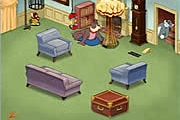 Tom's Trap-o-matic
15,020 PLAYS
GAME CONTROLS
Arrow keys to move and aim.
Spacebar to equip and use weapons or 1 to 9.
X to interact.
J to equip jet pack, up key to use.
Game Description
It's2099 A.D. yet corruption is more present than ever. Government opression has merged with corporate domination. You are a lone rebel ready to take it all down! Are you prepared to create total havoc and mass mayhem? Get ready for futuristic weapons, sophisticated offense tactics and a killer mech! Complete mission objectives, upgrade your weapons and have some bloody fun. Have Fun!
Need Help? View our video walkthrough